Privacy Policy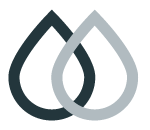 We want to give you the best possible customer experience. We know how much data security matters and with this in mind we will treat your data with the utmost care and take all appropriate steps to protect it. This privacy notice describes how we collect and use personal information in accordance with the General Data Protection Regulations 2018 (GDPR) As a company we operate many systems and manage an array of information. Within this The Kay Group will be recognised under GDPR legislation as a 'Data Controller'. This means we are responsible for how we hold and use personal information. The ways in which Personal Data is Collected:
As part of the recruitment process
To respond to your queries, refund requests and complaints
When you fill in any forms. For example if an accident happens in store a member of our staff may collect your personal data.
Your image and car number plate may be recorded on CCTV when you visit our stores and forecourts. Such systems are operated for the security of both customers and colleagues. We do this on the basis of our legitimate business interests.
This Company adheres to the principles relating to the processing of Personal Data as set out in the GDPR which require Personal Data to be:
Used lawfully, fairly and in a transparent way
Collected only for valid purposes that have been clearly explained to you
Accurate and kept up to date
Kept only as long as necessary for the purpose for which it was collected
Kept securely
We may be required to disclose your personal data to the police, enforcement, insurance companies, solicitors or any other regulatory Government body upon a valid request to do so. These requests are assessed on a case-by-case basis and take the privacy of our customers into consideration. As part of our ongoing commitment to the safety of our customers and staff The Kay Group has secured the services of both Facewatch www.facewatch.co.uk and Forecourt Eye www.forecourteye.co.uk . As such we may be required to share CCTV images and Biometric Image Captures to minimize the impact of unlawful acts. Both services are fully GDPR compliant and their individual privacy notices may be viewed on their websites. We hope this Privacy Notice has been helpful in setting out the way we handle your Personal Data. If you have any queries please contact Head Office (full details to be found on our Home Page).