Brands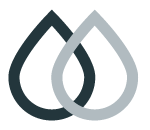 Committed to outstanding customer service
The Kay Group is committed to providing our customers with modern, bright petrol service stations with outstanding customer service 24 hours a day, customer parking for our state of the art convenience stores and car valeting centres.
To compliment our activities and provide our customers with enhanced services and offers to most of our competitors we have secured supplies from recognised international companies along with High Street in-store retailing partners.
The Kay Group
Careers
The Kay Group is always looking for highly motivated individuals to join our team.
Find Out More
Kay Group
Locations
All of The Kay Group sites are 24 hour high volume outlets, customer safe, friendly and providing services and products, including free to use ATM's, for the car owner and the local community.
Find Out More