About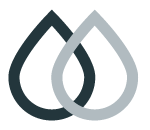 Who Are We
A family owned business based in Blackburn and founded in 1972, The Kay Group is an award winning company for design innovation and customer service, proud of our heritage but always looking to the future.
We continue to develop new to industry locations as well as redeveloping within the existing network
Our Vision and values
The Company continues to expand through New to Industry developments with branded retailing partners along with a commitment to give a superior customer experience 24 hours a day, 7 days a week.
Staff presentation and customer interaction has always been at the fore of our recruitment and training regime and is monitored through monthly external auditing. This strategy has been highly effective and in 2020 we were ranked in the Sunday Times top 250 independent companies.
Multiple award-winning company in the fields of design, innovation and customer service.
Directors and officials
The officials of the Company bring an unusual quality of width, depth, experience and knowledge to the business and its activities with a balance from both the private and corporate sectors. This is best demonstrated by its stewardship, considered capital commitments resulting in continued strong financial results.
Ken Kay

Owner & Chief Executive Officer

Richard Cox

Managing Director The Kay Group (UK) Ltd

Robin Entwistle

Managing Director Intack Self Drive Ltd

Simon Fielding

Finance Director The Kay Group (UK) Ltd

Ashley Kay

Business Development and Legal Director

Paul Blackmore

Non Executive Chairman & Consultant
In the beginning

Ken Kay, a Blackburn local man, started his petrol service station business, ELMTC Ltd, in 1972 at Intack Service Station, Blackburn.

From this early beginning, Intack Self Drive (rental vehicles) was established later that year and is now Blackburn's largest vehicle rental Company operating with over 300 vehicles.

Multiple award-winning company

Today, known as The Kay Group (UK) Ltd, the Company is an industry multiple award-winning company in the fields of design, innovation and customer service. It is one of the North West's leading petrol retailers operating through 20 developed high volume 24hr petrol retail outlets, all with convenience stores and car washing facilities. Shell, BP, Texaco and Spar are the Company's principle suppliers along with in store retailing partners Greggs, Subway and Costa.

World's First Greggs Drive-Thru

In 2017 The Kay Group built and opened the world's first Greggs Drive-Thru and in 2018 secured planning approval for our second. Also, as part of our business diversity plans we developed our third Costa Drive-Thru, with three more in the pipe line.

Growth Plans

The group employs over 240 personnel and provides a local based service to over 200,000 customers a week.

With growth plans, the Group, currently in the top 15 independent petrol retailers in the UK, will soon be elevated to the top 13.

As a successful local businessman, Ken and his wife, Jean, became founder members of the Blackburn Youth Zone and continue to support its' initiatives and projects.
Our CSR

When designing a new site, we are very conscious of our neighbours whom we always take into consideration particularly with regard to the equipment we purchase and how we should operate on a day-to-day basis.

Similarly, with environmental concerns, we invest heavily to reduce on-site airborne emissions to virtually nil by using stage 2 vapour recovery systems; reducing carbon emissions and to water harvesting from the building and canopy into a 30,000 litre tank for the use of all the on-site needs with the exception of drinking water.

Charity

As founder members of Blackburn Youth Zone project, a wonderful initiative open to all community youth groups offering a safe environment to enjoy activities along with mentoring advice on personal and domestic issues as well as careers advice, Ken and his wife Jean continue to support its initiatives and projects.

The Kay Group is a regular patron of East Lancashire Hospice and supports other local and national charitable organisations.