Careers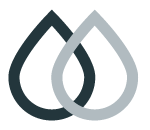 Retail Customer Service Assistant Manager-Eastern Avenue,Burnley
Due to petroleum licensing regulations applicants MUST be 18 years of age or above.
About the role
As Industry award winners for customer service, design and innovation, at the Kay Group we recognise the importance of our staff and customers alike. We want you to enjoy your work and share our passion for providing a first class customer experience. Customers are the reason why we are all employed!
Our Assistant Managers provide direct support to the Manager at site level. They are fully trained to step up in times of need. In this customer facing role no two days are the same. Our sites are high volume and fast paced. We are looking for proactive, self-motivating individuals with a passion to help lead a team to achieve its full potential.
We provide a safe, friendly working environment with high levels of training and support. Our employees work independently and as part of a team and adhere to personal presentation, hygiene and safety standards at all times.
We are looking for someone that takes pride in whatever they do, carrying out all tasks to the highest standards and generally making sure our customers get everything they are looking for. Whether shopping for groceries, buying fuel, using our car cleaning centres or visiting our inhouse retail partners we want our customers, assisted by you, to enjoy their experience and have a desire to return.
If you feel you would like to share the responsibility of making us a success we recommend you apply early!