Careers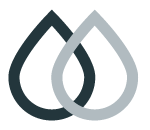 Days Customer Service Assistant-Ellesmere Port Service Station, Ellesmere Port
Due to petroleum licensing regulations applicants MUST be 18 years of age or above.
About the role
The role of a Customer Service Assistant involves various tasks including advising and serving customers, working deliveries, general housekeeping and stock merchandising and handling cash and card transactions according to a set of procedures.
We are looking for someone that takes pride in whatever they do, carrying out all tasks to the highest standards and generally making sure our customers get everything they are looking for. Whether they are shopping for groceries, buying fuel, alcohol, tobacco or lottery, using our car cleaning centres or visiting our in house retail partners we want our customers, assisted by you, to enjoy their experience and have a desire to return.
If you like a bright, busy, working environment we recommend you apply early!