Careers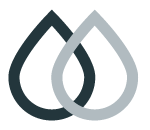 Retail Customer Service Assistant Manager – Winsford Gateway Service Station
Due to petroleum licensing regulations applicants MUST be 18 years of age or above.
About the role
EXCITING NEW SITE DEVELOPMENT OPENING DECEMBER 2022
The Kay Group is a multiple, Industry Award winning company and one of the Country's leading independent petrol retailers with state of the art convenience stores.
BP, Shell, Texaco and Londis are our principle suppliers along with retailing partners Costa, Greggs and Subway.
At the Kay Group we recognise the importance of our staff and customers alike. We want you to enjoy your work and share our passion for providing a first-class customer experience.
As an assistant manager your main focus is to inspire and engage a team to achieve the highest standards whilst creating a great working environment. Our stores are bright, busy and fast paced. We need forward thinking, proactive and self-motivating individuals with the necessary organisational skills to make a difference.
We provide a safe, friendly working environment with high levels of training and support. Our employees work independently and as part of a team and adhere to personal presentation, hygiene and safety standards at all times.
We are looking for someone that takes pride in whatever they do, carrying out all tasks to the highest standards and generally making sure our customers get everything they are looking for. Whether shopping for groceries, buying fuel, using our car cleaning centres or visiting our inhouse retail partners we want our customers, assisted by you, to enjoy their experience and have a desire to return.
Key Requirements:
· Experience of working in a similar position within a fast-paced environment
· Proven self-motivation and experience of leadership
· Strong people skills and the ability to demonstrate success in achieving business objectives through people
· Excellent organisational and communication skills
· Ability to make decisions confidently
· Computer literate
· Strong demonstrable organisational and planning skills
· Flexibility to work across a 7-day rota to include weekends
Salary circa £21k-£22k depending on experience
£6,500 bonus OTE
All staff receive a 15% discount on shop purchases & 5p per litre discount when purchasing fuel for their personal vehicles, long term loyalty awards, cycle to work scheme & a quality bespoke uniform
Job Types: Full-time, Permanent
Salary: £21,000.00-£22,000.00 per year